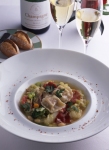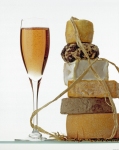 In the summer we prefer to picnic in one of the idyllic spots in the Champagne region : between the vineyards round the church of Chavot or at a wooden table next to a pond in the woods.
There are of course a number of good and even excellent restaurants in the region.
The best champagne restaurants can be found in and around Reims and Epernay, but the unpretentious restaurants in the champagne villages will astound you with their superb, regional cuisine.
Those local restaurants are perfect for lunchtimes : quick, tasty and your money's worth..
Café Pointu
1, Rue du Grand Mont
51190 Le Mesnil sur Oger

Stella Artois, Hoegaerden, … here's to you!

Le Centre
10km from Epernay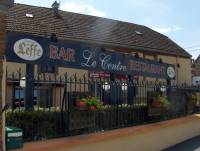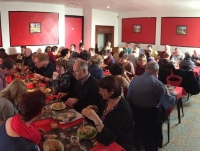 24, Grande Rue
51190 GRAUVES

For a tasty, typical French lunch with a very good price/quality ratio. Thierry serves the drinks and Claire prepares traditional French dishes like: Potée champenoise, Boeuf Bourguignon and Coq au vin. But you should especially taste her risotto with chicken and mushrooms because that is second to none. The ideal stop among friends but they also receive large groups (up to +/-50 pers.).