The Champagne region is very popular with tourists. Although there has been an increase in the number of hotels and chambres d' hôtes in the region, it's not always easy to find a vacancy.

You'd be well advised to book some time in advance !!!

This page will guide you to a selection of hotels, wich we've already visited, from chic and luxurious to simple and reasonably priced. A nice link in order to find Hotel accomodation in the Champagne region
Best Western Hôtel de la Paix
Reims
9, Rue Buirette
51100 Reims
Phone: 0033 326 40 04 08
www
Mail: reservation@hotel-lapaix.fr

In the heart of Reims, just a stone's throw away from the cathedral, you can enjoy the luxury and comfort of this fantastic four-star hotel: beautiful rooms, air conditioning, swimming pool, sauna, hammam, fitness, WI-Fi, underground park car spaces by reservation, ... and an extensive breakfast buffet.

L'Auberge Champenoise
3km from Epernay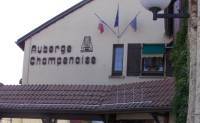 68, rue de Prieures, Moussy ( Village des coteaux sud )
51530 Epernay.
Phone: 0033 326 54 03 48.
www
Plain rooms but an excellent location..

Hostellerie la Briqueterie
4km from Epernay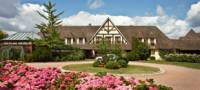 4, Route de Sézanne
51530 Vinay
Phone: 0033 326 59 99 99.
www
Sauna, swimming pool, nice rooms and excellent kitchen.

Hotel Les Avisés
11km from Epernay
59 Rue de Cramant
51190 Avize
Phone: 0033 326 57 70 06
Mail: hotel@selosse-lesavises.com
www
This hotel lies in the heart of the Grand Crus of the Côte des Blancs.
The many positive reactions of the guests confirm that Hotel Les Avisés and its restaurant belong to the absolute top in this region. If you are prepared to pay a little extra, this is the place to be!

Auberge des Moissons
23km from Epernay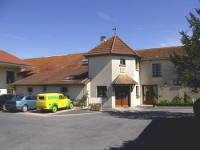 8, Route Nationale
51510 Matougues
Phone: 0033 326 70 99 17.
www
Modern, comfortable rooms and swimming pool. You can taste produce from the farm or even truffles from the Champagne region.

Hostellerie Le Mont Aimé & Les Dames de Champagne
25 km from Epernay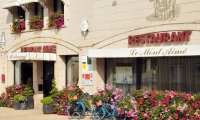 4 et 6 rue de Vertus
51130 Bergéres les vertus
Phone: 0033 03 26 52 21 31.
www

In the southern part of 'la Côte des Blancs', you can enjoy the calm, sauna, gym, swimming pool, marvellous cooking skills and an extended choice of champagnes.

Hostellerie Domaine de Montgivroux
38km from Epernay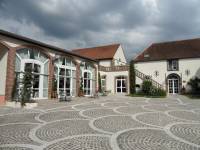 Rue de Montgivroux
51120 Mondement
Phone: 0033 326 42 06 93.
www
Ideal location for visiting the northern and southern Aube-region.

Le Marius
160km from Epernay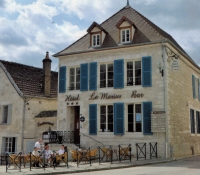 2, Place de l' Eglise
10340 Les Riceys Bas
Phone: 0033 325 29 31 65.
www
Nice rooms with all modern conveniences, an intimate restaurant in an authentic cellar.

Hotel Le Magny
163km from Epernay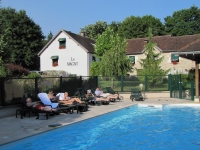 Route de Tonerre
10340 Les Riceys
Phone: 0033 325 29 38 39
Mail: lemagny@hotel-lemagny.com
www
Lovely family-owned hotel where the owner rules in the kitchen. The food is delicious and the portions are more than generous. There's a beautiful terrace overlooking the garden and the heated pool. You can park your car safely in the spacious, locked parking-lot.


See also links for more hotels