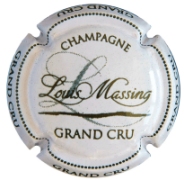 118, Allée Jules Lucotte
P.A. Le Paradis
51190 Avize
Phone: 0033 3 26 57 52 92
Mobile: 0033 7 88 44 74 82


commercial.champagnelouismassing@orange.fr


www


This Champagne house was founded in 1936 by Louis Massing. Since 1993 Estelle and Jean Bernard Moroy, third generation, have been running the business.
Price range: between €18 and €36
Domain: 11.08 hectares
Grape varieties: 99.5% Chardonnay and 0.5% Pinot Noir
Terroir: Avize (grand cru) and Villeneuve (premier cru)
Production: 300,000 bottles
House Style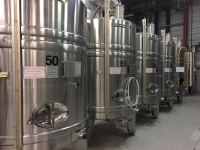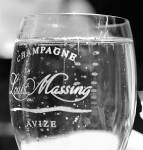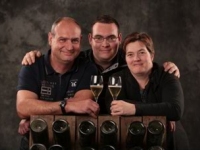 This family-run champagne house mainly produces Grand cru Blanc de Blancs.
The champagne ages for at least 3 years, which adds finesse and fine bubbles to the wine.
Champagne-lovers will inevitably be seduced by this house.
The assets of the house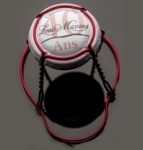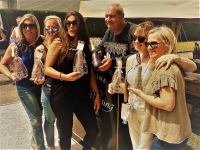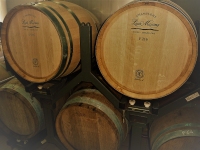 You can find the Louis Massing Champagne house in the heart of the Côte des Blancs.
They offer a magnificent and diverse range of cuvees (5 Grand Crus Blanc de Blancs), one of which has been aged in oak. Since 1936 the house has been run by three generations of passionate champagne makers.
They have no secrets: visitors can see the press, the fermenting room, the cellar, learn all about disgorgement, dressing the bottle,… The tour ends with an interesting tasting.
You can visit the house from Monday till Friday (all day long), on Saturday till 1 pm and on Sunday when scheduling an appointment. In summertime you can drink champagne on the terrace.
The different cuvées
Grand Cru – Blanc de Blancs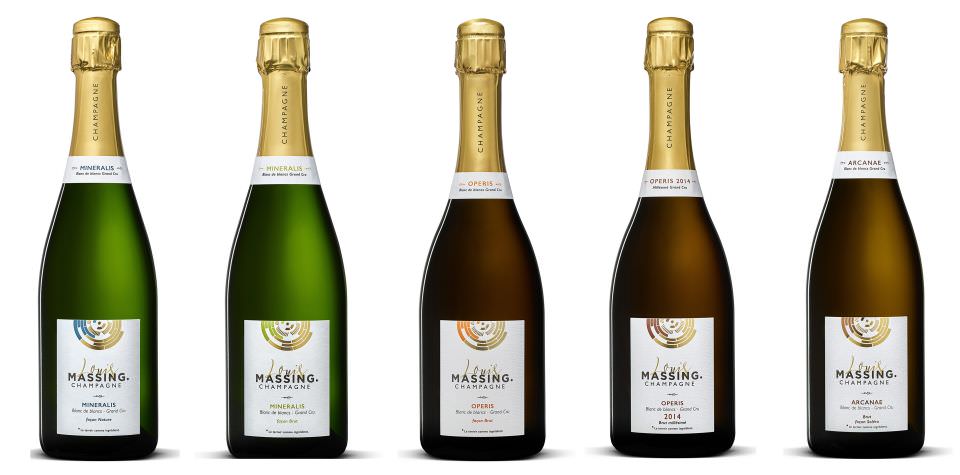 MINERALIS - Grand Cru - Brut - 100% Chardonnay
This champagne reflects the minerality and the chalky character of a great terroir: the Côte des Blancs.
Floral on the nose and on the palate it is fine and it shows a nice complexity. The tense and straight 'allure' of this cuvée confirms that this is a true Grand Cru Blanc de Blancs.
At the table: a champagne for all occasions but it also matches perfectly with shellfish, langoustines, veal blanquette or fried foie gras.
MINERALIS - Grand Cru - Nature - 100% Chardonnay
In this 'non dosed' Grand Cru (no extra sugar added) we discover the true character of the Côte des Blancs: it is sophisticated and energetic at the same time.
Aromas of fresh butter and vanilla reveal themselves, together with hints of honey, ginger, lime and candied citrus. The aftertaste is harmonious with ripe wheat and stewed fruit.
At the table: a champagne for all occasions and it goes perfectly with oysters or fried mushrooms.
OPERIS - Grand Cru – Brut Millésimé 2014
Every vintage champagne is different. The Operis is powerful and austere at the same time. Roasted notes and aromas of orange blossom blend together on the nose.
In the mouth we taste creamy notes of meringue that are enhanced by a mineral freshness.
At the table: perfect as an aperitif, but also it fits with white meat, sushi or even a three-kings cake.
OPERIS - Grand Cru – Brut
On the nose: very flattering and volatile notes of ripe wheat, fresh cocoa, marshmallow, dried fruit, quince and lemongrass.
In the mouth we taste soft, delicate but lush aromas of praline and candied lemon.
At the table: goes with almost every meal, with a lamb stew, a baked apple with goat cheese (Picodon) and bacon or with Chaource de Langres (local cheese from Chaource).
ARCANAE - Grand Cru – Brut
This Blanc de Blancs is made/aged in the solera system. (the constant mixing of different vintages).
Every year 10% of previous harvests is transferred to the current harvest year in order to blend the older, complex aromas of exotic fruit, gingerbread, nuts and rum with the typical, young aromas of the Chardonnay.
At the table: thanks to the wood aging that it received, it goes perfectly well with lamb, nut pie and mocha ice cream. Or ... with a good cigar.
Assemblages Classés
SYMBIOPSIS - Brut
A perfect mix of the 3 known grape varieties: Chardonnay, Pinot Meunier and Pinot Noir.
Lush but soft on the nose: candied citrus and honeysuckle is followed by more frankness in the mouth. We taste black currant and almond.
The Pinot Meunier gives this Brut its delicious, fruity aromas, the Chardonnay creates a subtle tension.
At the table: a champagne for all occasions! And delicious with: Salmon rillettes, gougères (= choux pastry with Gruyère, Comté or Emmental cheese) and quiche Lorraine.
ORNESCENCE - Rosé Premier Cru – Extra-Dry
In this Extra-Dry rosé d'assemblage the sugar dose is slightly higher than in the Brut. The result is a fresh, gastronomic, original rosé, with hints of: almond, black currant, acacia honey and passion fruit.
At the table: with grilled prawns, lobster, pork tenderloin and candied apricots. Or you just drink it all night long!
ORNESCENCE - Rosé Premier Cru – Brut
This elegant Brut rosé d'assemblage consists of 70% Pinot Noir and 30% Chardonnay.
On the nose we are seduced by tones of candied fruits (cranberries, strawberry, citrus).
In the mouth we taste pineapple, mango, cinnamon and a hint of minerality.
At the table: with an apricot or peach pie, a pineapple sabayon, a crumble, ...
Parcellaires Classés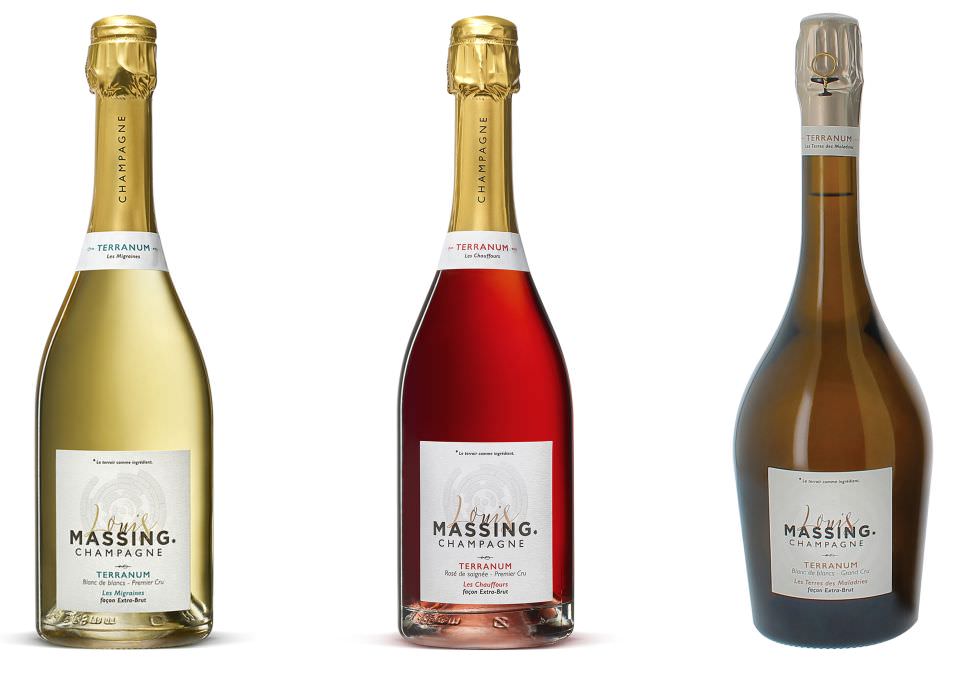 TERRANUM - Premier Cru – Extra-Brut
These bubbles are the true reflection of a nice piece of vineyard. Because of the low sugar dose (Extra Brut = without adding extra sugar), any irregularities cannot be hidden. This is a real, pure champagne!
At the table: it fits with many classic appetizers, with all fish and shellfish dishes (delicious with baked oysters au gratin) and even with cheese.
TERRANUM - Rosé de Saignée - Premier Cru – Extra-Brut
This exuberant Rosé de Saignée is a tribute to the Pinot Noir. Saignée (meaning bleeding in French) is the process of bleeding off excess grape juice from the must (the grape mass of juice, skins, and seed).
The vines were planted in 2004 on a Premier Cru plot called "Les Chaufours".
This Rosé de Saignée (100% Pinot Noir) is made by 'bleeding off' the blue grapes for a maximum of 12 hours.
At the table: with wild smoked salmon or game with cranberries
TERRANUM - Grand Cru – Extra-Brut
No extra sugar was added to this Blanc des Blancs (100% Chardonnay). This grand cru champagne reflects all characteristics of the real terroir of the Côte des Blancs: it's lively, elegant and mineral.
At the table: it fits perfectly with all seafood, such as: carpaccio of scallops, Norway lobster, Ostend fish pan, halibut fillet, oysters, ...
Who are the winegrowers ?
Estelle and Jean Bernard Moroy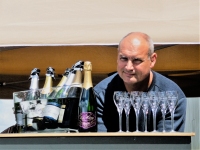 Top champagne growers..who live and experience their passion, from the grapevine to the bubbly glass of champagne.
A year I want to forget: 1993, when Estelle's father died at the end of the harvest
The vineyard I would love to own: one in de Côtes de Provence
My favourite champagne: Louis Massing Cuvée Excellence Vendange 2005
My favourite wine: Meursault
My favourite beer: the beers of Timmermans Brewery
My favourite season: September, I like the harvest
My most brilliant achievement: the first champagne I made in oak barrels in 2001, when the harvest was poor because of the rain
Best food-match: cod and foie gras, prepared in a baking pan with a delicious butter sauce and a Cuvée Excellence Louis Massing
What moves me: the fact that our son is so engaged in our family-run champagne house
What gives me the shivers: the fact of falling ill. I don't want to think about being so ill that it impedes your normal, daily activities
What would I change in my life: nothing
My greatest wish: make an excellent Côte de Provence
My favourite spot: Provence
Hostellerie Le Mont Aimé & Les Dames de Champagne
In this hotel in the south of the Côte des Blancs you can enjoy peace and quiet, the sauna, the fitness, the pool, a lovely meal and … an extensive choice of Champagne