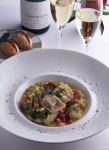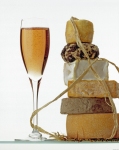 In the summer we prefer to picnic in one of the idyllic spots in the Champagne region : between the vineyards round the church of Chavot or at a wooden table next to a pond in the woods.
There are of course a number of good and even excellent restaurants in the region.
The best champagne restaurants can be found in and around Reims and Epernay, but the unpretentious restaurants in the champagne villages will astound you with their superb, regional cuisine.
Those local restaurants are perfect for lunchtimes : quick, tasty and your money's worth..
Le Sardaigne
in Epernay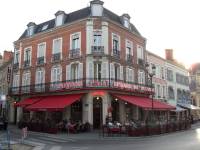 1, Place Pierre Mendes
51200 Épernay
Phone: 0033 326 555 695
www

Lovely pasta and pizza. You'd better make a reservation because it's very popular.
Brasserie La Banque
in Epernay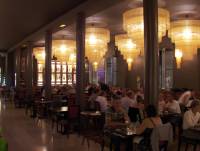 40, Rue Général Leclerc
51200 Épernay
Phone: 0033 326 595 050
www

Hip and very Parisian. You can drink different kinds of champagne by the glass.
La Table Kobus
in Epernay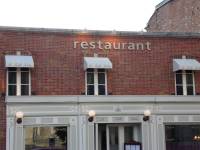 3, Rue Docteur Rousseau
51200 Épernay
Phone: 0033 326 515 353
www

Chic bistro in the style of 1900 which champagne families like to frequent
La Grillade Gourmande
in Epernay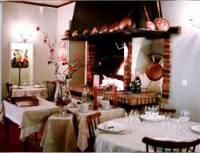 16, Rue de Reims
51200 Epernay
Phone: 0033 326 554 422
Mail: grilla2gourmande@aol.com
www

There's room for about 50 guests in the garden, where you can taste the specialities based on champagne.
Les Berceaux
in Epernay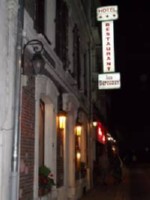 13, Rue des Berceaux
51200 Épernay
Phone: 0033 326 552 884
Mail: les.berceaux@wanadoo.fr
www

Hearty meals based on regional products

Chez Max
in Epernay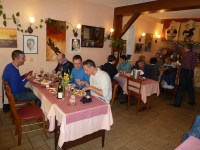 13, Av. AA Thevenet - Magenta
51530 Epernay
Phone: 0033 326 552 359
Mail: info@chez-max.com
www

Taste the lovely traditional French cuisine.
The chef prepares his delicious steak tartare at your table.
Le Théatre
in Epernay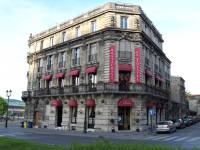 8, Place Pierre Mendes
51200 Épernay
Phone: 0033 326 588 819
Mail: l.vercouteren@laposte.net
www

French cuisine made by the Flemish chef Lieven Vercouteren.
Bistrot La Madelon
7km from Epernay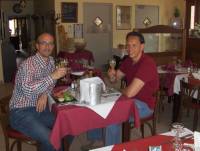 7, Grande Rue
51530 Mancy
Phone: 0033 326 531 418
Mail: iblanchard@wanadoo.fr
www

Drink a fresh pint in the pub and enjoy a surprisingly tasty cuisine at a very reasonable price.
Le Centre
10km from Epernay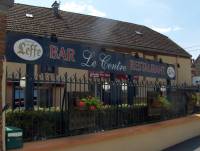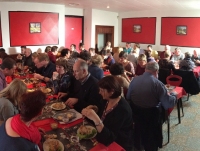 24, Grande Rue
51190 GRAUVES

For a tasty, typical French lunch with a very good price/quality ratio. Thierry serves the drinks and Claire prepares traditional French dishes like: Potée champenoise, Boeuf Bourguignon and Coq au vin. But you should especially taste her risotto with chicken and mushrooms because that is second to none. The ideal stop among friends but they also receive large groups (up to +/-50 pers.).
La Table du Bois Joli
10km from Epernay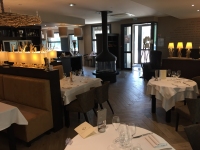 Route Nationale 51
51130 Saint-Imoges
Phone: 0033 03 26 52 87 63
www

Three things turn La Table du Bois Joli into a place to be: an inviting place, nice food with excellent wines and champagnes, friendly staff.
The Bistrot: open at noon from Monday to Saturday.
The restaurant: open at noon and in the evening from Wednesday till Sunday noon.
Café – Restaurant du Centre
10km from Epernay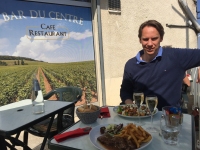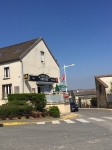 2 rue du Général de Gaulle
51530 CRAMANT
Phone: : 0033 326 57 50 77
www

Lovely, rich plates. Quick and friendly service. One of our favourite spots for lunch.
Park your car at the Place Arthur Puissant just around the corner.
If you want to see the most beautiful view of Cramant, go to the Rue de la Grand Côte.
Auberge de Saint Fergeux
13 km from Epernay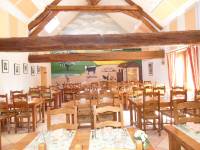 Nelly Vatel en Béatrice Haine
51130 Gionges
Phone: 0033 326 579 060
Mail: auberge-saint-fergeux@wanadoo.fr
www

For those who love foie gras and other dishes based on duck.
Le Grand Cerf
17km from Epernay (richting Reims)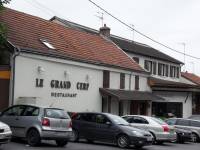 50, Route Nationale 51
51500 Montchenot
Phone: 0033 326 976 007
Mail: giraudeau.lucie@orange.fré
www

In a modernised establishment the most astonishing dishes are conjured up on your plate.
Lys du Roy
18km from Epernay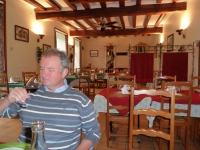 1, Route de Damery
51500 Sermiers
Phone: 0033 326 976 611
www

Honest and traditional French cuisine for a reasonable price.
La Comedia
22km from Epernay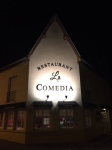 4 Rue de Châlons
51130 Vertus
Telefoon 0033 3 26 53 18 93
Website : www

An 'Italian' with French influences. On the menu you will find typical Italian dishes and also a nice selection of hearty dishes: salads, pizzas and pasta with cheese, potatoes, bacon, cream, smoked ham or foie gras, … . The restaurant is well located in the heart of Vertus, within walking distance of La Demeure Saint-Martin where we like to spend the night. In the weekend it is best to book your table in advance!
Café de Sarcy 'Resto Bikers'
24km from Epernay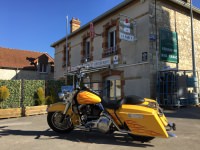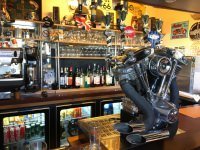 2 Place Louis Bellot
51170 Sarcy
Phone 0033 3 26 61 86 01

This is the place to be for the motorcyclist in the Champagne region. But on four wheels you are welcome too. The chef serves traditional dishes: simple but delicious! We tasted an extremely tasty rösti burger with a well-tapped beer from the 'coolest' beer tap we ever saw. You can't miss this place because you will immediately notice the muscular bikes parked in front of the door.