1, Hameau de Chézy
La Chapelle Monthodon
02330 Vallées en Champagne
Phone: 0033 3.23.82.46.18


info@champagnesourdet.com


www


ANTOINE Damien and Ludivine
This champagne house was founded in 1980 by Mr and Ms SOURDET Patrick
Price range: between 15 and 21 Euros
Hectares : 11,30 ha
Grape variety : 75% Pinot Meunier, 20 % Chardonnay and 5 % Pinot Noir
Terroir : Vallée de la Marne
Production: 90.000 bottles
The House Style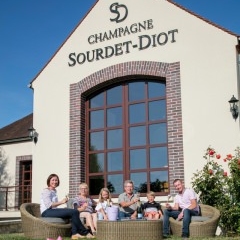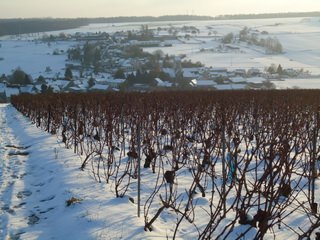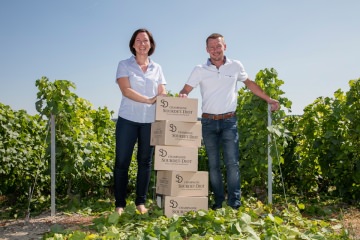 Almost all of our vineyards are located in the heart of the Marne Valley (Vallée de la Marne), at a stone's throw (500 m) from our wine press and our cellar. Which is quite unique.
Our most distant vineyard is located in Gueux, a small village near Reims.
The Pinot Meunier, with its typical fruitiness, is the dominant grape in the Marne valley and in our vineyards. As a result, you will discover all the typical characteristics of this elegant grape variety in most of our cuvées
The assets of the house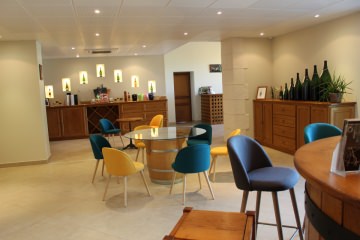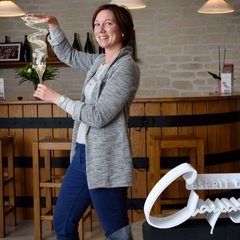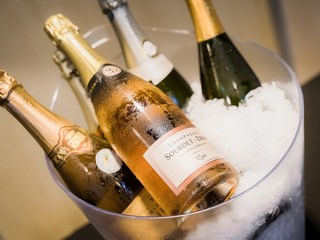 We are 'vigneron indépendant', we follow all the stages of the champagne production very closely: from the vine to the finished champagne bottle.
We have a spacious and modern tasting room where we can receive all visitors, including large groups.
Every year our champagnes are rewarded in various oenological guides: the Guide Hachette, the Concours des Vignerons Indépendants, the Concours Féminalise.
The different cuvées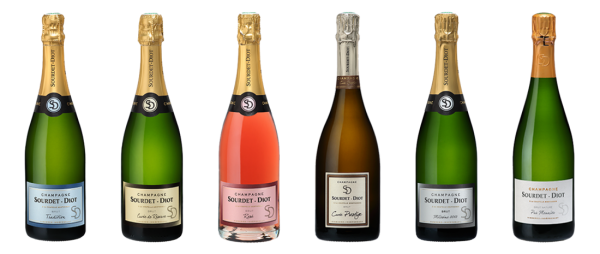 Brut Tradition
70% Pinot Meunier, 30 % Chardonnay
A fruity, well-balanced, smooth cuvée. Ideal as an aperitif.
Cuvée de Réserve
80 % Pinot Meunier, 20 % Chardonnay
The elegance of Chardonnay combined with the fruitiness of Pinot Meunier, give a wonderful roundness in the mouth.
Rosé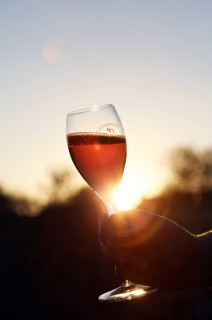 70 % Pinot Meunier, 18 % Chardonnay, 12% red wine
A mature Champagne, expressed through opulent aromas of ripe or candied fruit.
Cuvée de Prestige
60% Chardonnay, 40 % Pinot Meunier
A perfect balance between freshness, ripened and grilled aromas.
Pur Meunier
100 % Pinot Meunier, brut nature
A modern, dynamic champagne. No sugar added: zéro dosage!
Millésime
70% Chardonnay, 20 % Pinot Meunier, 10 % Pinot Noir
Full-bodied champagne with a very long aftertaste.
L'Atypique
100 % Chardonnay, fermented in oak barrels (available from 2020)
The barrel fermentation creates a rounder, creamier flavor and texture. A very original champagne that you really have to taste.
Who is de winegrower?
ANTOINE Damien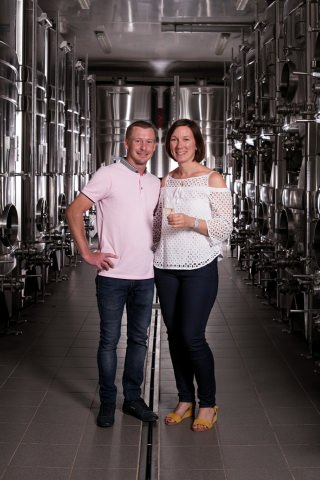 A great champagne maker … is passionate about the vine and wine

A year to forget … 2016, because of the spring frost

The best year was … 2011, the construction of our new wine press and cuverie and the birth year of our son Baptiste

The vineyard I would like to own … a vineyard in Burgundy

A superb champagne … is a champagne that makes all people happy

My favourite wine … a Chassagne Montrachet, from the Burgundy region

My favourite season … the automn, when beautiful colors fill the vineyards

My biggest wish … discovering other vineyards all over the world

My favourite spot … is the 'cuverie' where I accurately work on the different blends

What I still want to realize is … to evolve towards a sustainable viticulture