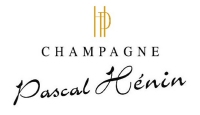 22, Rue Jules Lobet
51160 AY
Phone: 0033 326 546 150


pascal.henin@orange.fr


www


House founded in 1990.
Pascal and Delphine Hénin
Price range: between 13 and 18 Euros
Hectares : 7 ha 50
Grape variety: 30% Pinot Noir , 40% Chardonnay, 30% Pinot Meunier
Terroir : Aÿ, Mareuil-sur-Aÿ, Dizy, Chouilly, Troissy
Production : +/- 45,000 bottles
The house style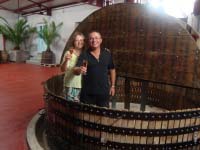 Pleasant, refined and creamy champagnes that are accessible to all: fruity, fresh, elegant and well-balanced. The range is varied and the typical creaminess is found in each cuvée.
The assets of the house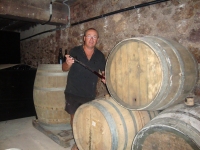 You can find Pascal in the vineyard or in the cellar, Delphine provides a very hospitable and relaxed welcome.
Together they make a perfect team, the way in which they complement each other is their biggest asset.

Romain, the eldest son who has a diploma in wine-growing and oenology is already on track and brings his personal touch to some vintages. The future is assured in this family champagne house.
The different cuvées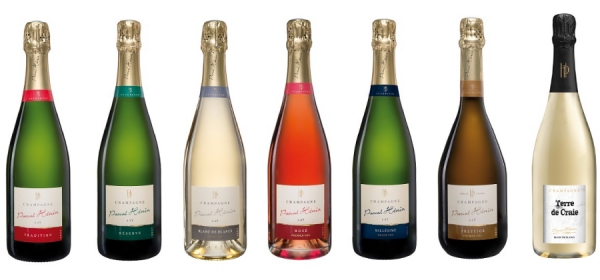 Brut Tradition (also exists in Demi-Sec)
40% Pinot Noir, 40% Chardonnay and 20% Pinot Meunier.
The house style: fruity, fresh and tasty.
Brut Réserve
40% Pinot Noir, 40% Chardonnay and 20% Pinot Meunier.
The house style, but more matured, so rounder and with elegant aromas.
Brut Blanc de Blancs Grand Cru
100% Chardonnay
After a maturation period of six years, a marvellous, almost atypical Blanc de Blancs without sharp edges was born. A Grand Cru made of grapevines that are more than 40 years old.
Brut Rosé Premier Cru
80% Pinot Noir and 20% Chardonnay
Beautiful, aromatic and expressive rosé par macération.
Brut Millésime Grand Cru
50% Pinot Noirand 50% Chardonnay
Balanced Millésime with the finesse of the Côte des Blancs and the character of the vineyards of Aÿ.
Brut Prestige Premier Cru
65% Pinot Noir and 35% Chardonnay
This Cuvée is full of character and is a revelation of pure power.
Terre de Craie
Champagne zéro dosage, 100% Chardonnay
In this pure and subtle champagne connoisseurs discover notes of citrus and mint. The ideal companion for seafood and fish preparations
Who is the winegrower?
Pascal Hénin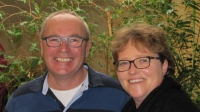 A superb champagne is … A moment that people share

A year I would rather forget… 2003, due to the heavy frost in spring

The vineyard I would like to own… Pomerol

My favourite beer … Belgian beer

My favourite season… The Autumn, because of the harvest and the hunt

The best combination champagne/ dish is… The Cuvée de Prestige with a crumble of red fruit

What can move me … A compliment

If I could change something in my life… NOTHING!

My favourite spot … My pond, it's nice to walk there